Selling Your Home: Getting Started and Finishing Strong!
Attention YOU, Home Seller! First home or not, it may be time to review the process on how to get your home SOLD with the best results.
If you bought your first home recently enough, you probably remember the slightly overwhelming feelings you had, mostly due to the new-to-you process and that repetitive question that sounded something like, 'what happens next?' Although you might assume this article is best suited for those who have never sold a home before, in fact his may help those who haven't sold in 5+ years also, because we know they have questions, too! On average, a person will own their home for 9 years
—that's a long time in between and processes/laws absolutely change in that time. So, even if you're not new to home selling, you'll likely still get a nugget or two from us today!
First, let's talk about YOU. Why are you selling? What is your timeline for selling? What does your mortgage balance look like? What money and time do you have to put into your home to make it a quicker and more lucrative sale? Knowing these answers up front can help you with your position as the 'knowledgeable seller' going forward.

Now, the BIG question… 'What is the value of my home?'
First, I can tell you what it's not:
it's not what you need,

it's not what you paid for it,

it's not what a neighbro says it is,

and it's not even the cost to rebuild it someday.
The VALUE of your home is basically the amount for which your house would likely sell on the current real estate market.
Buyers, real estate agents, and appraisers are making their pricing decisions based on comparing your home to other homes SOLD in your neighborhood. If you are just guessing at your home value without a professional opinion, you could be way off—high or LOW! As an agent, we have access to ALL of the data, not just the sale price. We look at square feet (finished vs. not finished) bathrooms, garages, acreage, fireplaces, even central a/c and fences. We compare and adjust for all of these items and our system will spit out a very calculated, often very accurate, value of your home. Turns out, this is pretty much the same method an appraiser uses, so typically the purchase price would closely match the appraised value (but not always, which is another blog for another day).
Getting Started:
Let's pretend you're leaning toward selling. What do you do next?
Well, now you connect with a professional—a real estate agent. Most will perform what we call in the biz a "CMA" (comparative market analysis) which is fancy lingo for "home value". Keep in mind, any agent can offer this and all agents have access to the same data, but not all are created equal. They will use varying comps, may or may not make adjustments, or shoot from the hip and present you with a sticky note (No. Joke.) Pricing a home too high could land you a lower sale in the long run due to stagnant showings and too many days on the market (creating low ball offers), but price too low and you're leaving money on the table, not in your pocket. Listen to what they have to say, understand where they got their numbers, and ask questions! This being said, you need to feel comfortable with the person that is presenting the information to you, not just comfortable with the information itself.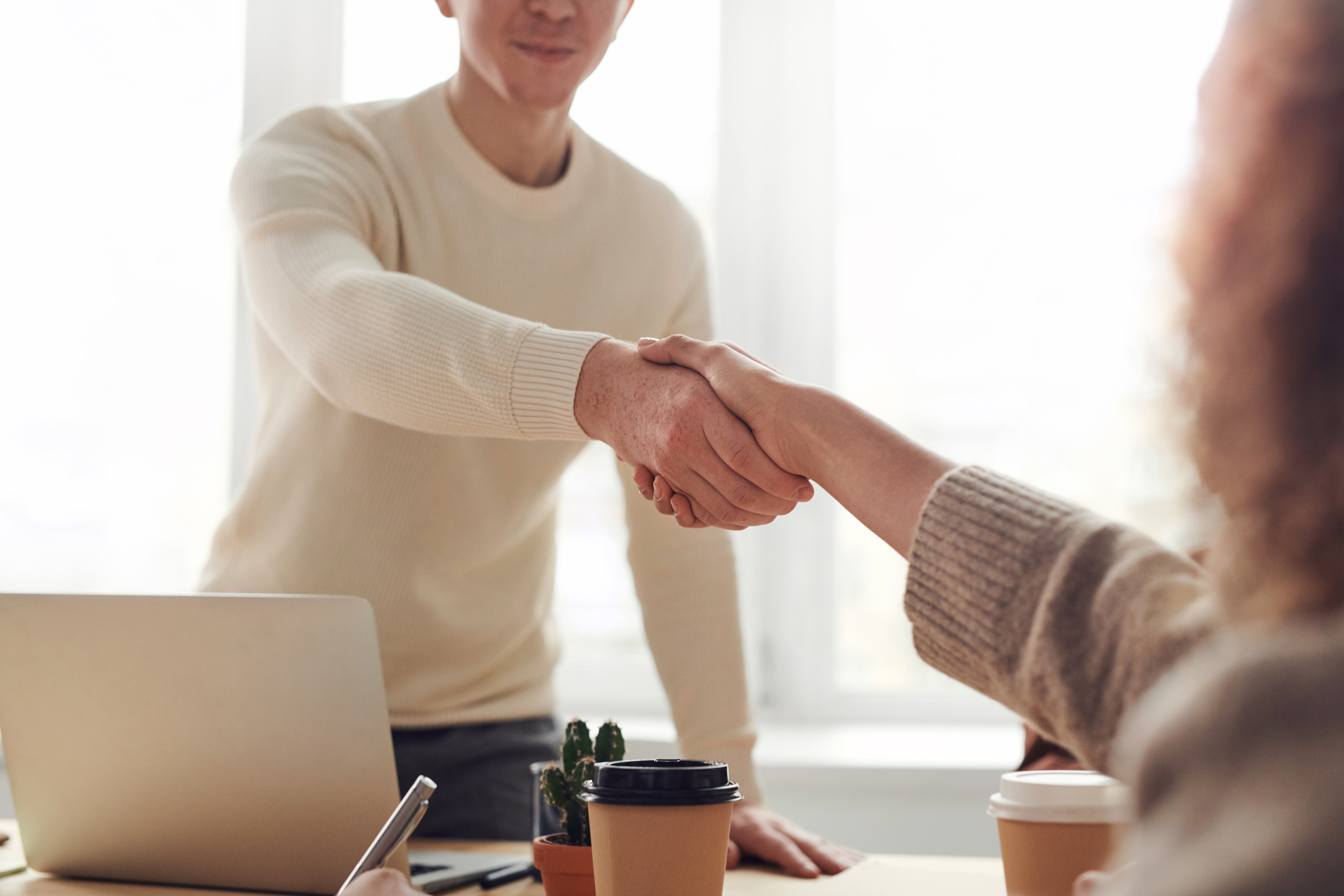 How do you know you're getting the best information? We recommend interviewing a couple agents! Yes, us, as agents, recommend interviewing other agents. Why? Honestly, we're confident in our methods for home pricing, we go above and beyond in our marketing, and our ability to communicate the entire procedure fully and accurately is top notch. Of course, it must be said, as with any other industry, you get what you pay for… please don't just choose the cheapest option—if they're discounting their own commission from the gate, what makes you think they won't discount your own home during the negotiations, potentially losing you more in the long run. It's a big decision and ultimately your choice. Work with someone you trust and someone who will get the job done, the right way, for YOU! When you choose an agent, you will have to sign a listing agreement, property disclosure (where you tell all you know about your home), probably a bill of sale for personal property, and maybe a lead-based paint disclosure if your home was built pre-1977. The requirement and verbiage on these documents will vary from town-to-town and state-to-state. All I have to say is please be sure to ask questions if something doesn't make sense for you. This is a legally binding contract, which gives me another opportunity to remind you to work with someone you trust!Those were my main talking points, because let's be real… if you chose the right agent, you should feel comfortable with them guiding you through the next items. So, I'll briefly touch on a few more things:
Staging/preparing for sale:
You know when you're online looking at homes and you come across the JUST RIGHT dream home? Are you looking at a well-lit, clutter free, neutral color photo OR one with shades drawn, kitchen counters hidden by small appliances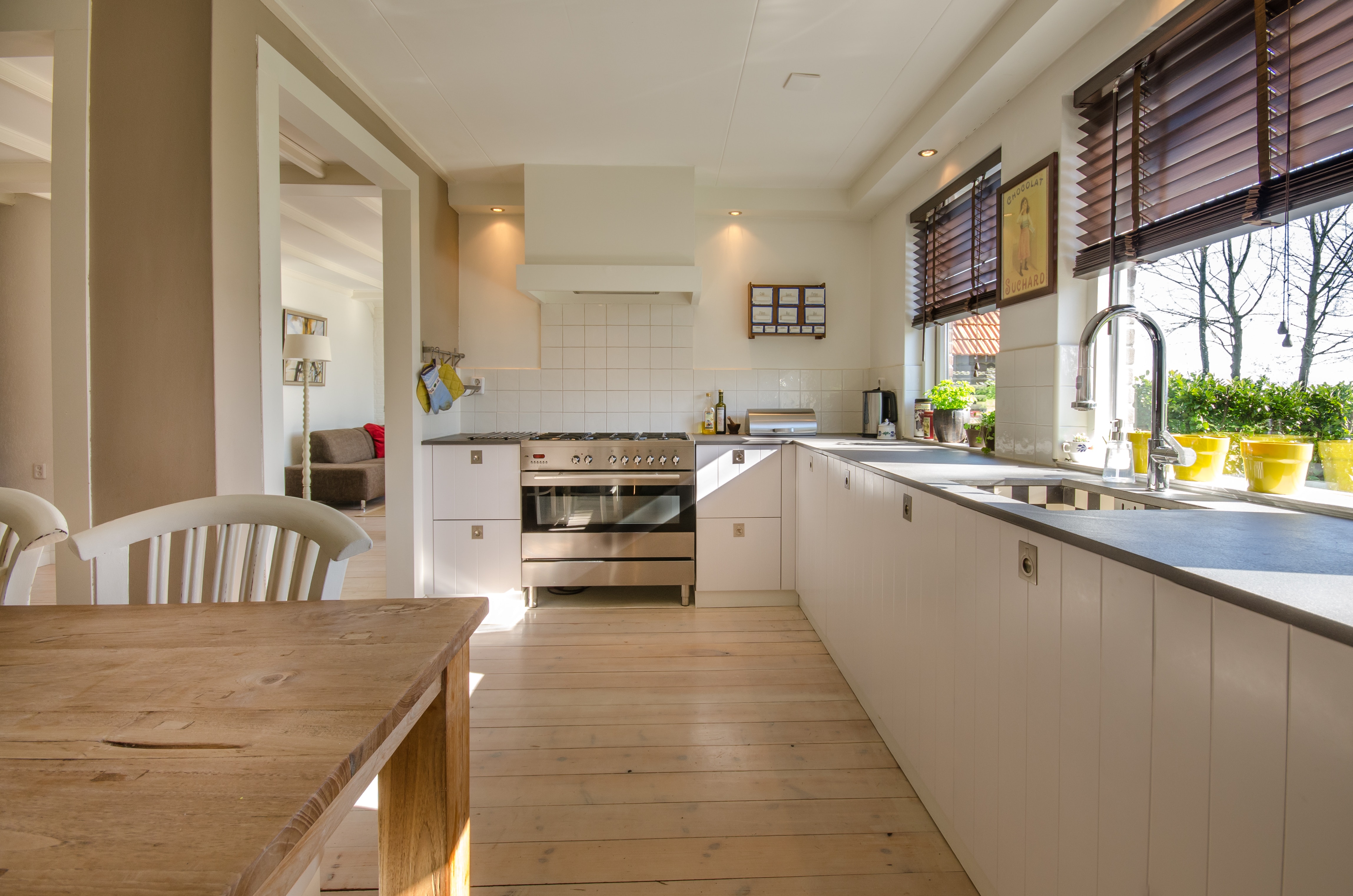 and papers, and a series of nine bright paint colors? You see the difference, right? That's what buyers see when they look at YOUR home online (where 93% of buyers search for
their home
). Some agents have a keen eye and take very good photos, others will hire out the work (either way is great!) but remember, you can always ask for past listing photos of theirs as part of the interview, too!
Prepare for showings:
Like the old saying goes 'first impressions last the longest' and it's never been so true than now. I can't tell you how many times I'm standing at a front door, trying to get the cranky lockbox open while my clients are just looking around at the chipping paint on the deck, the doggie doo-doo in the front yard, the huge crack in the sidewalk. These are all things that should be addressed for the best first impression, and that's just the outside!Ok, I got the key to work and we're inside. What is it we see?? What do we smell?? How does this house make the buyer FEEL? These are all legitimate thoughts and emotions that come into play. As the buyer, am I spending this time taking note of the well-kept floors and room sizes—picturing my furniture and decoration placement? Or am I too preoccupied with how adorable your family photo hanging on the wall are (wait, do I know this person? I swear our kids go to the same dentist!) or intrigued by the amount of chew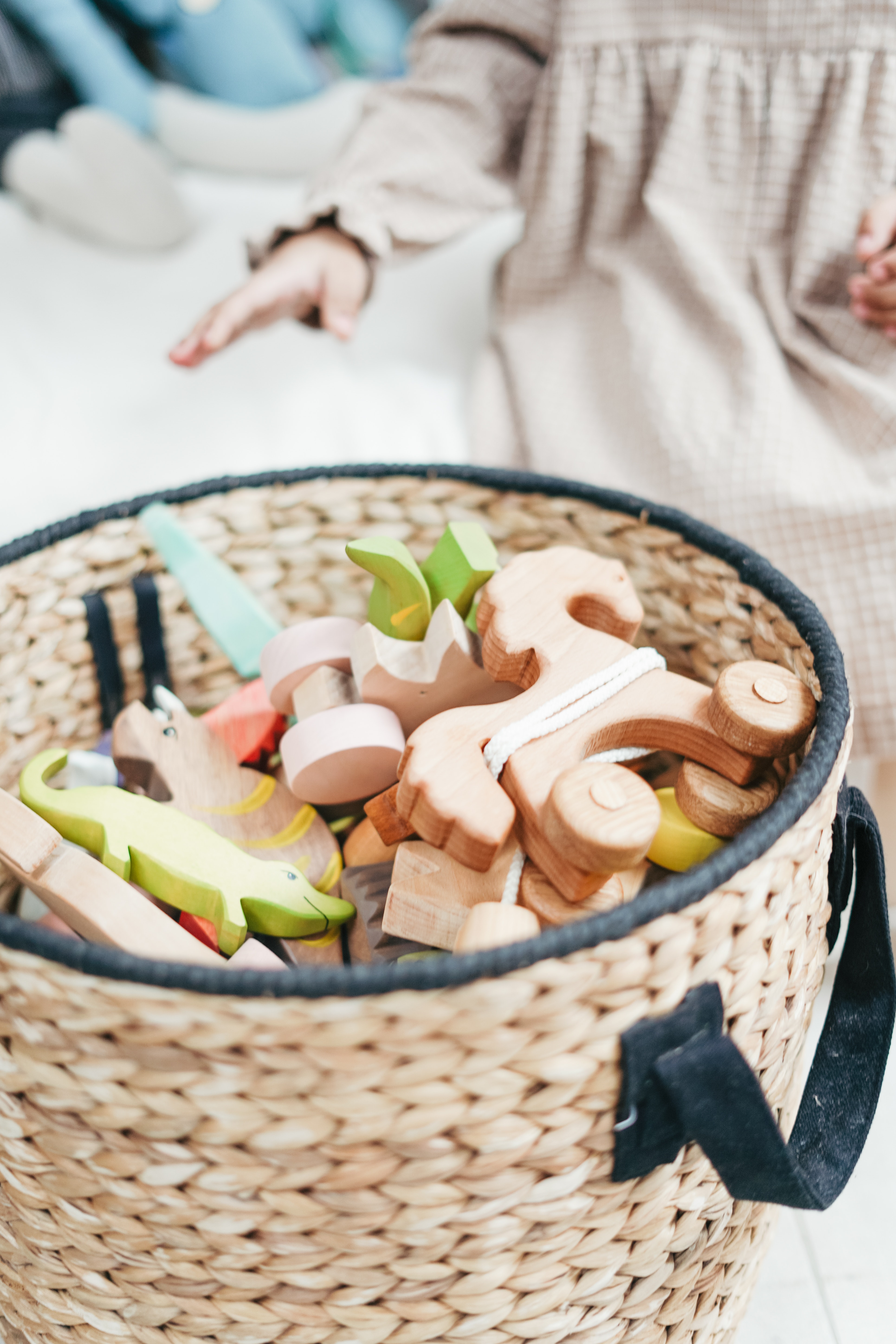 toys for your pup? The best way to showcase your home is to let the buyer picture themselves living in it! Take down personal photos, pack up any religious or political signs/art, put blankets and area rugs away, make the beds, clean up the bathrooms (toilet seats down, shower curtain shut) and kitchens (95% cleared off and wiped down). If there HAS to be a mess, let it be in the garage or a storage room. We all know humans still live in the house
. Overall, the home should be clean, neutral in color and design. The buyer's eye should travel through the rooms without distractions from clutter or personal items. Consider keeping a basket in the closet that you can put everyday use items into (like laptop or books) when you know you will have showings. We've had sellers throw their "stuff" in the oven, dishwasher, even dryer to prep for a last-minute showing—hey, sometimes you gotta do what you gotta do! Preparation is key, let your home shine bright for EVERY showing, EVERY time.
Offer:
You received an offer and accepted! Congratulations! But maybe don't pop that champagne quite yet. The first thing to come within the next few weeks will be the home inspection. Buyers will likely hire an inspector to go through the home and look at everything including electric, plumbing, foundation, major (and sometimes minor) cosmetic concerns, test for radon gas, maybe test the sewer line—the better kept your home is, the easier you'll get through this part. The buyer's agent will present a request for repairs to your agent, per the inspection, that they would like corrected by you. Be aware, just because they requested these doesn't mean you're forced to complete everything, this is all still a negotiation. Look at safety issues, items that any buyer would likely ask for, items that couldn't be seen by the naked eye during initial viewings of the home. The home inspection is to inform/educate the buyer of conditions and future maintenance more than it is for re-negotiation of the purchase. The home inspection should really be for major items that come up, although any agent will admit, sometimes sellers do what we have to do to get it done and move on. Did you agree to make some repairs? Now you have until closing to complete those items. If they were supposed to be performed by a professional, gather invoices and receipts. If you did the work, be sure you can defend it at the end. If items are sensitive to an FHA or VA appraisal, complete them ASAP. Because…. here comes the appraiser.
Appraisal:
The buyer's mortgage lender will order an appraisal at the beginning, but it's typically the last item on the ballot before closing. We like to see appraisers get into the properties at least two weeks before the closing date to keep things running on time. Like I said previously, an appraiser comes up with the value very similar to how a real estate agent does, so most times this isn't an issue. BUT our market right now is really pushing home values, and banks need to know that their investment is solid—i.e. the buyer didn't take out a loan for more than the home is worth. So, IF the appraised value comes back OVER the purchase price, the seller is typically looked at to reduce the price (although it can still be negotiated). Keep in mind though, the lender will not loan more than appraised value so if the buyers don't have a mattress full of cash, you're probably left with only two options: reduce the price or walk away.
For fun
, let's run this scenario with real numbers. Helga buys a home from Waldo and they agree on purchase price of $200,000. Appraisal comes back and says the value is only $190,000. Helga's bank will not loan more than $190,000 so Waldo reduces his price by $10,000 OR Helga agrees to pay $2,000 in cash
and Waldo comes down to $192,000. Either way, the loan amount is not more than $190,000.
Days leading up to closing day:
By this point, we would hope you are all packed and have a place to go next. All of your agreed upon repairs should be done and the home should be clean—we like to say, 'as clean for them as you'd want it cleaned for you.' Do floors need some spot treatments after you moved your furniture out? Are there a lot of nail holes that need filled? Paint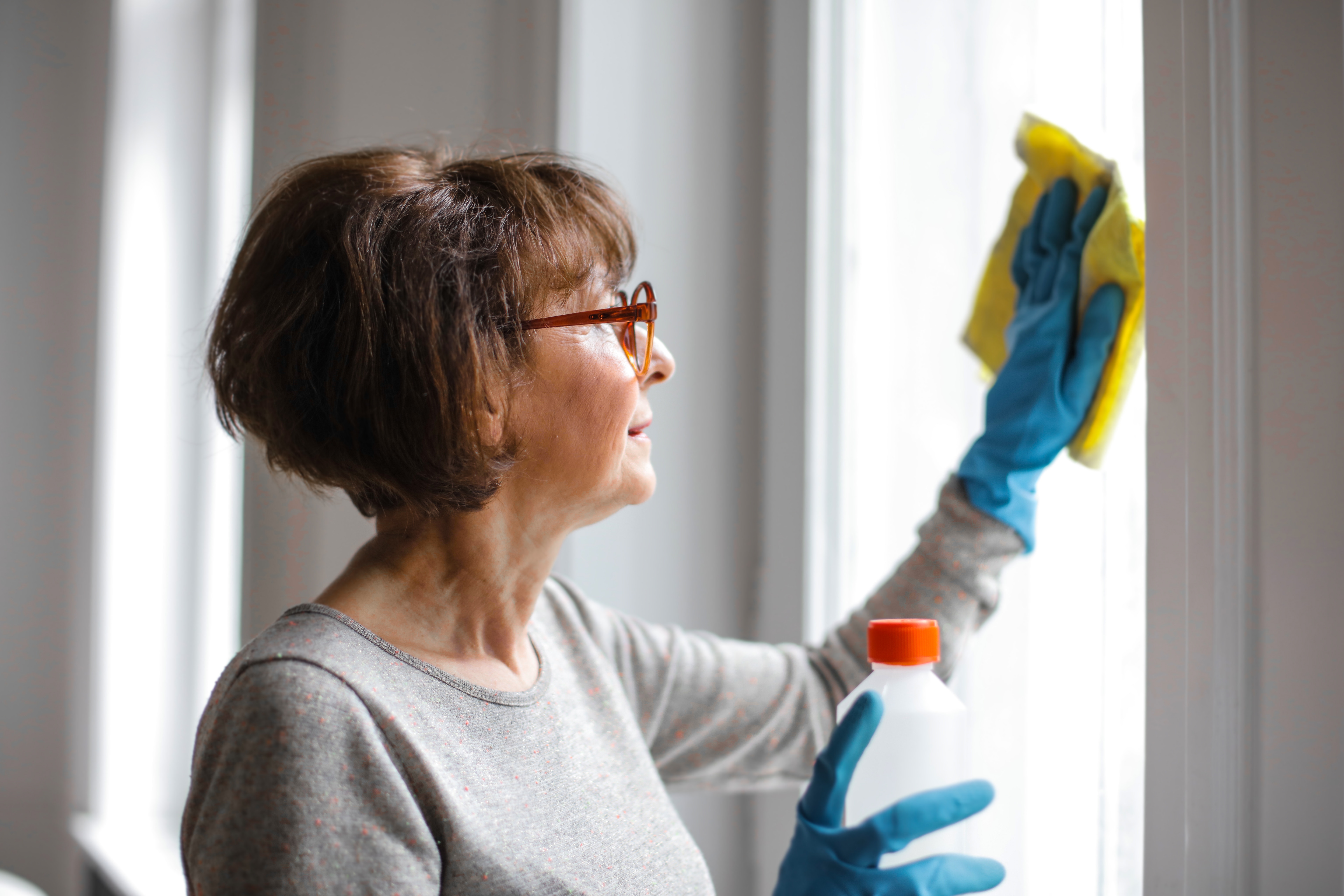 touch-ups? Whether they were asked for or not, these small items can be the difference between a happy, smooth transaction or one that leaves an awful last impression. And in more severe cases, the buyer could refuse to sign if the home isn't in satisfactory condition on the day of closing, so best to err on the side of caution. Last, you'll want to let the utility companies know you'll be out on closing day, and the buyers will have instructions from their agent to call and do the same.
Closing:
Closing as a seller is far more fun than closing as a buyer, because it takes roughly 15 minutes and the paper stack is only about 5 sheets high. In fact, I became a notary myself so I can sign closing docs with our sellers without them having to even step foot in the title company. I once had a seller/friend sign her paperwork while we were out to dinner! That was a fun one.
And last, congratulations! If you have made it through this list, you have successfully sold your home! You may have bought another, moved in with someone new, decided to rent for a little time—whatever your reason for selling, you're doing it for YOU and we would love the opportunity to be a part of that experience and guide you along the way. My suggestion, even if you are barely considering a sale, reach out to an agent (LIKE US!) and get a value on your home from a professional (no commitment, free service) so that you know how to proceed (and when to proceed) with your next step. Knowledge is power, my friends. Go forth and conquer.
Call: 605-646-3336
Email: info@whiteandwhiteteam.com
Written by Holly Glatt, REALTOR® The White & White Team www.whiteandwhiteteam.com Keller Williams Realty Black Hills